Fraser Mackenzie Merchant Capital's advisory business is dedicated to working with small to mid-sized private and public businesses in:
The team at FMMC has experience across a broad range of industries and also can access its Operating Partners as required.  The team is primarily focused on private companies. However,  given the backgrounds of the senior partners, FMMC is equally at ease working with similar sized public companies.
Fraser Mackenzie Corporate Finance is a division of Waverley Corporate Financial Services Ltd., an Exempt Market Dealer.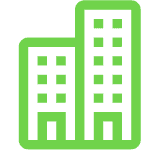 Mergers and Acquisitions
FMMC has extensive experience in managing the sale or acquisition of private and public businesses.
This can include recapitalizations, succession planning and value optimization projects.

Corporate Finance
We have access to equity, debt and alternative funding sources.
We generally target transactions in the range on the range of $2-50 million and have the flexibility with other industry counterparts to assist in all corporate finance projects.

Board and Shareholder Advisory
The team at  FMMC has extensive governance experience in both  private and public company domains as all of the Managing Partners  currently serve or have previously served on private and public boards.